During the Coppa Italia match, Inter's Romelu Lukaku was targeted with racial abuse by Juventus fans.
After scoring a brilliant and composed 95th-minute equalizer from the penalty spot, Lukaku was handed a second yellow card and sent off for giving the Juventus fans a silent treatment.
Romelu Lukaku said: "The Italian authorities must use this opportunity to tackle racism, rather than punish the victim of the abuse. I am certain that the footballing world shares the same sentiment."
Michael Yormark, president of Roc Nation Sports International, took it to social media and openly supported the Belgian, stating that any racial slur towards a player must be dealt with.
The complete statement can also be read here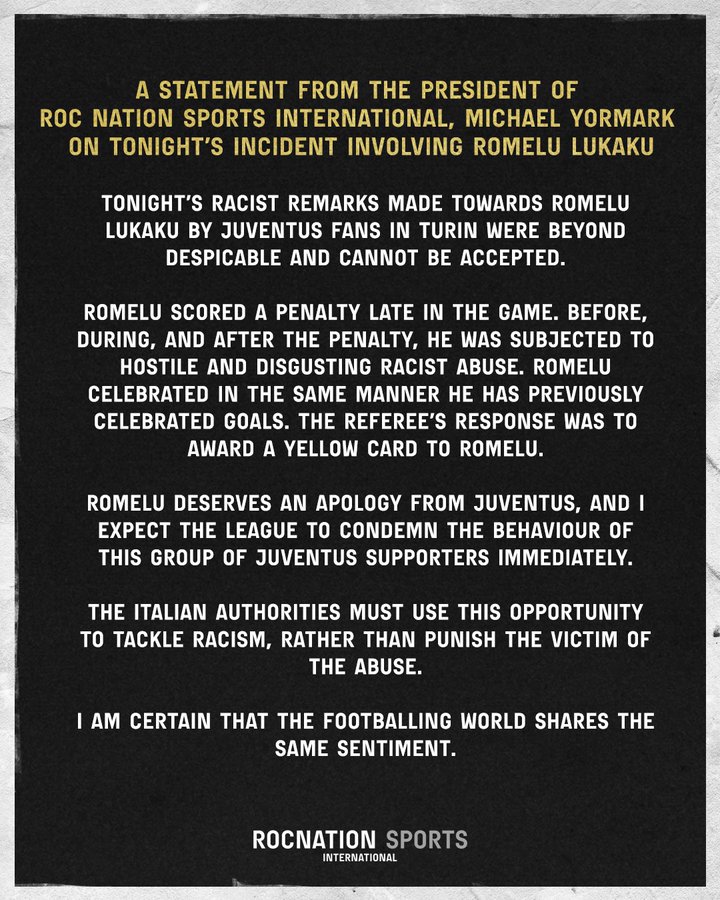 Rumors suggest that Inter will most likely appeal Lukaku's red card to make him re-eligible to take part in the next fixture.